---
Greatest NFL Games of All Time: Where to Stream NFL 
By NFLBite Staff
2023-09-06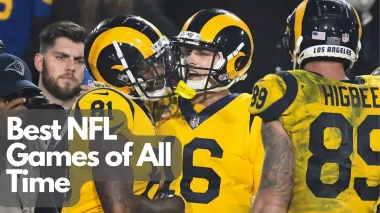 As fall gets closer, the NFL takes the spotlight, creating unforgettable moments that live on in the history of sports achievement. Furthermore, the NFL(i.e., National Football League) has provided fans with a wealth of classic games full of jaw-dropping comebacks and heart-stopping plays. This article covers some of the best NFL games ever and reveals the untold ways to access these famous games.
Additionally, you'll want to know where to stream these historic matches, whether you're a diehard football fan or just want to relive a few unforgettable incidents. Remembering these legendary contests as fans is amazing because they let us experience the thrill, drama, and sports genius.
Let's begin the discussion of the best NFL games of all time now!
| | |
| --- | --- |
| Few best NFL games of all time | The year in which the games were played |
| The Ice Bowl | 1967 |
| Super Bowl LI | 2017 |
| The Immaculate Reception | 1972 |
| The Music City Miracle | 2000 |
| Super Bowl XLII | 2008 |
"Let's explore these games more deeply and go deeper into it.
1. The Ice Bowl
The iconic game The Ice Bowl, played on December 31, 1967, at Lambeau Field in Green Bay, Wisconsin, was highlighted by extremely cold temperatures and restlessness action. Moreover, The NFL Championship Game matched the Green Bay Packers against the Dallas Cowboys.
Image Source
This game is counted as one of the best NFL games ever because of its cold conditions, with a low of -13 degrees Fahrenheit and a wind chill of -48 degrees. Quarterback Bart Starr's legendary quarterback rush gave the Packers a 21-17 win in the final a few seconds of the match.
2. Super Bowl LI
Super Bowl LI between the New England Patriots and the Atlanta Falcons, which took place on February 5, 2017, at NRG Stadium in Houston, Texas, was regarded as one of the best Super Bowl games in NFL history. Incidentally, they faced a battle in a game that will always be remembered for the Patriots' epic recovery.
The Patriots, led by quarterback Tom Brady, made an incredible comeback to tie the game at 28-28 after going down 28-3 in the third quarter. Ultimately, the Patriots won their fifth Super Bowl, with a 34-28 victory in overtime.
3. The Immaculate Reception
One of the best NFL games in NFL history is The Immaculate Reception, which occurred on December 23, 1972, at Three Rivers Stadium in Pittsburgh, Pennsylvania.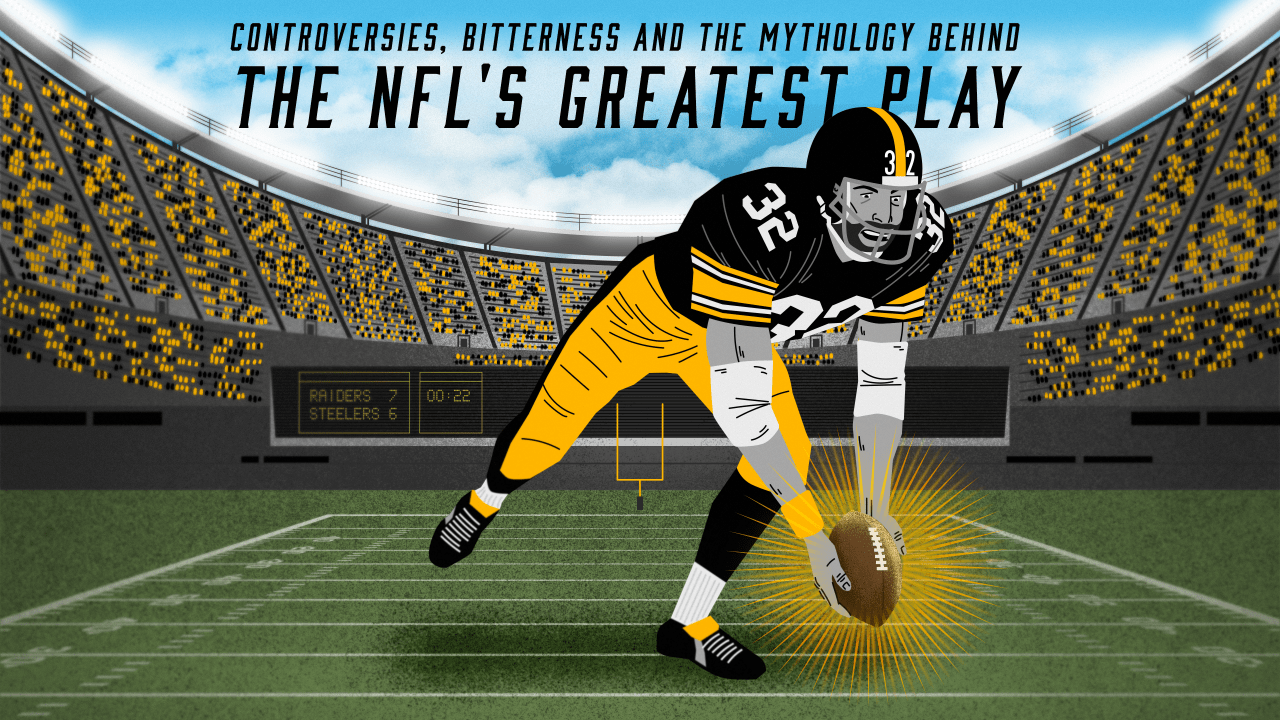 The Steelers were down 7-6 with only a few seconds left when Terry Bradshaw's ball bounced and appeared straight for the ground. The game-winning score was still scored by Steelers running back Franco Harris, who made an amazing sliding catch only inches from the ground.
4. The Music City Miracle
The NFL is famous for the play, The Music City Miracle, played between the Tennessee Titans and the Buffalo Bills on January 8, 2000, at Adelphia Coliseum in Nashville.
In the last seconds of the game, the Titans, who were down 16-15, performed an outstanding kick comeback with lots of forward movement. Frank Wycheck passed the ball to Kevin Dyson, who covered down the sideline for a 75-yard touchdown to win the game.
5. Super Bowl XLII
The New York Giants and the New England Patriots faced off in Super Bowl XLII on February 3, 2008, at the University of Phoenix Stadium in Glendale, Arizona. One of the biggest surprises in Super Bowl history occurred during this match, which will live in memory.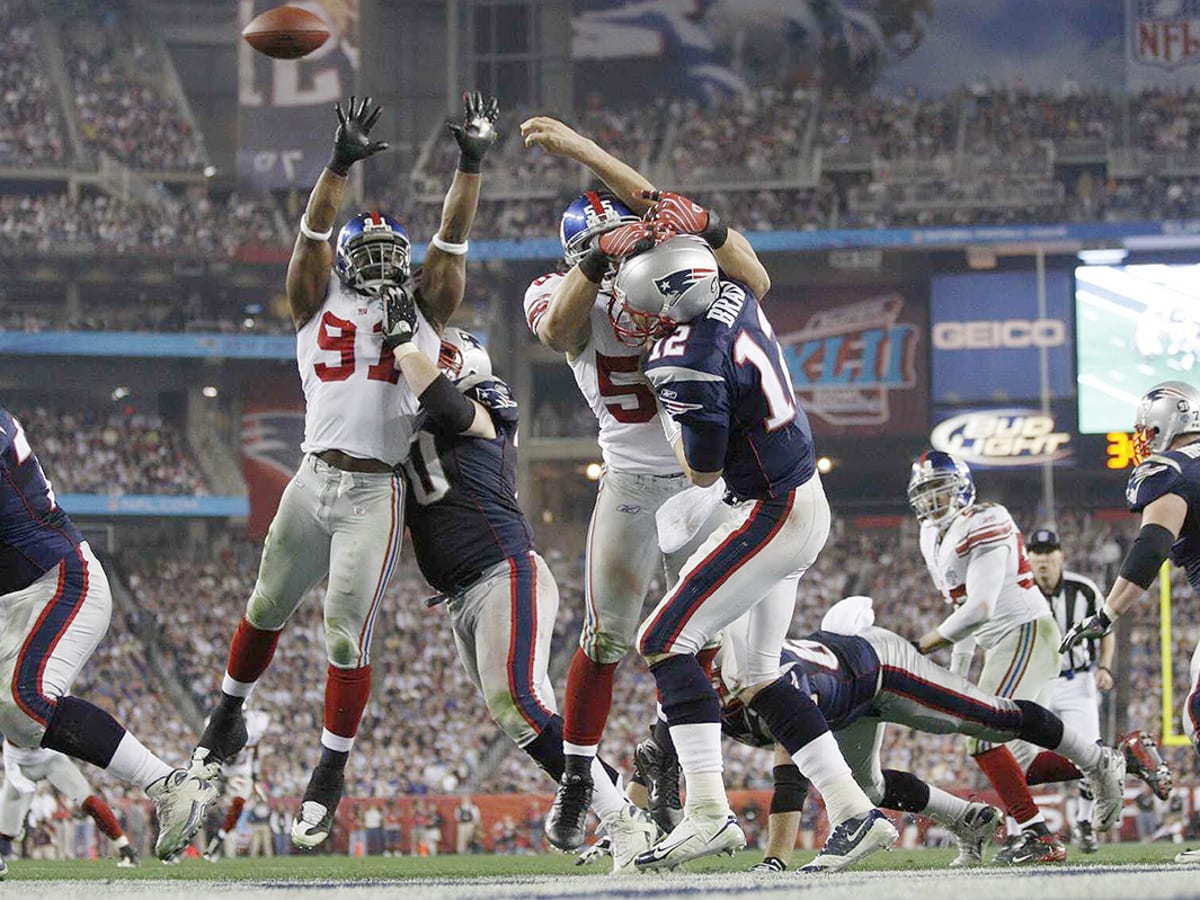 Read More: https://vault.si.com/vault/2008/02/11/theyre-history
Eli Manning at quarterback helped the Giants change the Patriots 17-14. The victory had been won, and the Patriots' attempt to have a perfect season ended with Manning's last-second touchdown drive, which concluded with David Tyree's incredible helmet catch.
Where to Stream NFL
There are many platforms and sites where you can stream NFL games, both live and when needed, as of my most recent information update in September 2021. Remember that streaming possibilities may become available anytime, so checking the most recent sources is important.
Here are a few popular methods for watching NFL games online:
NFLBite.com
Football fans worldwide now have easier access to the best NFL games of all time, including ones that aren't broadcast in their area, thanks to NFLBite.com.
At NFLBite, we bring the thrill of NFL games to fans worldwide. Our platform ensures easy access to the greatest NFL games, even those unavailable in your area. What sets us apart is our commitment to providing free NFL game streaming. We understand that sports fans on a budget deserve to enjoy their favorite sport without costly subscriptions. We're dedicated to offering a convenient and cost-effective way for fans from all corners of the globe to savor the exciting moments of the NFL, no matter where they are. Join us and never miss a play!
NFL Game Pass
Consider signing up for NFL Game Pass if you want a complete NFL experience. However, every game includes live out-of-market matches, revised replays, and a significant collection of previous seasons. You won't ever miss an important play as you can stream it on multiple devices.
Yahoo Sports App
Avoid minimizing the benefits of free streaming, suggests the Yahoo Sports App. Several NFL games, including the Super Bowl, are regularly streamed for free on the Yahoo Sports app. During the season, keep a watch out for their offerings.
Amazon Prime Video
You're in luck if you have Amazon Prime! However, on certain occasions, Amazon streams live Thursday Night Football games on their website. It's an excellent way to take in NFL activity.
Youtube
Many historical events and iconic NFL game highlights have been uploaded to YouTube by fans. Therefore, you can probably discover certain games or recollections on YouTube by searching for them.
FAQs
Where can I watch the best NFL games?
Ans: Various streaming services, such as NFL Game Pass, which offers a significant collection of historic sports, as well as on-demand offerings like YouTube, let you view some of the best NFL games. Furthermore, several sports stations and cable networks often include previous games in their coverage.
Does streaming NFL games require an internet subscription?
Ans: No, a subscription is not necessary to view NFL games. It's helpful for cord-cutters because several streaming providers make it possible to watch NFL games without an internet subscription.
Can I watch NFL games on my phone?
Ans: You may use several official streaming apps and services to watch NFL games on smartphones. You can watch games on smartphones because of the accessibility of many streaming services. For instance, NFL Game Pass, ESPN, NFL Network, and game-specific apps.
What is the cheapest way to watch the NFL games?
Ans: Along with random free streaming choices, mobile applications provided by the NFL, and network-specific apps. Using an internet antenna to access local shows for nothing is frequently the cheapest way to watch NFL games legally. Additionally, these options provide cost-effective ways for fans to enjoy the NFL experience without breaking the bank.
Final Thoughts
Accordingly, the NFL has a long record packed with notable instances and iconic games. Moreover, these games have had a lasting impact on football, whether through the thrilling comebacks of Super Bowl LI, the moving moments like The Immaculate Reception, or the unforgettable surprises of Super Bowl III.
The National Football League (NFL) is an endless supply of iconic occasions and epic and nail-biting games that formed American football. It's amazing to revisit these legendary contests as fans because they let us experience the thrill, drama, and sports greatness.
---
---