---
Jaguars' Defensive End Yannick Ngakoue Ends Holdout Without New Deal
By NBABite Staff
2019-08-04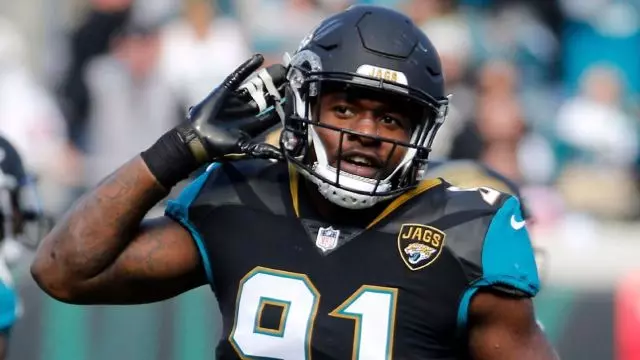 After 11 days of the holdout, failing to land lucrative deal, Jaguar's Yannick Ngakoue returns to training camp on Sunday, August 4. The 3rd round pick of Maryland in 2016 NFL draft, Ngakoue had faced a deadline till August 6 to accrue 2019 NFL Season. Had he reported after the deadline, he would turn into a restricted free agent in 2020 Season. Currently, in the final year of his rookie contract, Yannick stands a due $2.02 million in salary but was seeking for $20 million per season. The star pass rusher will bet himself this season to acquire a remunerative deal. In the last 3 seasons, Yannick, 24, recorded 29.3 sacks and 10 forced fumbles.
Look who's back.@YannickNgakoue | #DUUUVAL pic.twitter.com/bm9jFAvzNJ

— #DUUUVAL (@Jaguars) August 4, 2019
Following Yannikck's return, coach Marrone said:
We're happy to have him back and ready to go so we're excited. He's ready to go. He's in great shape and we're all together.
After missing three-day mandatory minicamp in June and nearly 2 weeks of training camp, Ngakoue was fined $528,650. The Jags' defensive end sought for a mega-deal similar to DeMarcus Lawrence of the Cowboys and Frank Clark of the Kansas City Chiefs with a contract over $100 million, signed in offseason. Unfortunately, Ngakoue got no deals. On the other hand, Lawrence now pockets $21 million while Clark takes home $20.8 million per season. Even though Yannick got an offer of $19 million per year earlier, for a short-term deal, it broke off last month.
---
---