---
The Art of NFL Trash Talk: Legendary Moments and Personalities
By NFLBite Staff
2023-09-18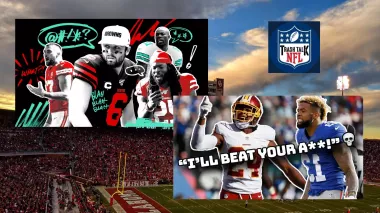 Are you someone who loves witnessing the beef between players? Do you enjoy the petty squabbles between them? Then you have come to the right place! This article will discuss legendary moments and personalities– The best NFL trash-talk moments.
Here is a list of the Trash-talker moments we will discuss:
Sherman and Crabtree–Sorry receiver

Ray Buchanan and Shannon Sharpe– Mr. Ed

Bill Belichick, Rodney Harrison, and Freddie Mitchell– Something for him

Tom Brady and Plaxico Burress– 17 points prediction

Chad Johnson– Future Hall of Famer

Steve Smith Sr. – Ice up

Fred Williamson and Green Bay– The hammer broke
Continue reading to re-look at the best NFL trash-talk moments to date. From Muhammad Ali's brags to Terrell Owens' unforgettable Sharpie celebration, these instances show us how words and actions have played a key role in setting the NFL's storyline/history.
Best NFL Trash Talk Moments: The Art Of It
"Crabtree was a sorry receiver."
This is quite innovative. Richard Sherman was paired up against Michael Crabtree during a tense playoff game against the San Francisco 49ers. When just a few seconds left, Colin Kaepernick threw a back-shoulder pass in his direction.
Sherman, on the other hand, was not concerned with the way he just tipped the ball far away from Michael Crabtree right into the hands of one of his teammates. We aren't sure if this was done with respect or disrespect, but Sherman put his hand out to Crabtree to shake it.
During his postgame interview, Sherman stared into the camera's lens and said, "Crabtree is a sorry receiver." Such remarks became the norm for Sherman, so he is known as one of the best trash-talkers in the NFL's history.
"Mr. Ed"
This took place in 1999 in the match– Falcons vs. Broncos. Ray Buchanan, a cornerback, wore a studded dog collar over his neck. Buchanan sparked a fight with the Broncos player Shannon Sharpe by saying, "Shannon looks like a horse. I'll tell you, that's an ugly dude. You can't tell me he doesn't look like Mr. Ed."
The reporters took this comment by Ray to Sharpe, who replied, "Tell Ray to put the eyeliner, lipstick, and heels away. I'm not saying he's a cross-dresser. That's just what I heard." Buchanan then promised to win, which backfired when Sharpe and the Broncos defeated the Falcons 34-19.
"He's terrible, and you can print that. I was happy when he was in the game."
This took place during the playoff between the Eagles and the Patriots. Freddie Mitchell pretended not to remember anyone from the Patriots' defenders but suddenly acted like he remembered Harrison, saying he had "something for him."
During a news conference after the Super Bowl victory, Bill Belichick said, referring to Mitchell, "He's terrible, and you can print that. I was happy when he was in the game." Quite bold, right? But this is what happens during competitions.
Plaxico Burress's prediction for the Patriots– "they would score 17 points."
The match between The Giants and The Patriots. "We're only going to score 17 points?" Tom Brady laughed while saying it. "Okay, is Plax playing defense? I wish he had said 45-42 and gave us a little credit for scoring more points."
To make things worse, Plaxico Burress took the game-winning touchdown as the Giants won 17-14. Well, that turned out quite differently for Brady.
"Future Hall of Famer"
Chad Johnson is known for his self-made proclamations and to prove them right. He promised that if he scored a touchdown in the next game, he would pull out a jacket printed with the phrase "Future Hall of Famer" placed below the goalpost.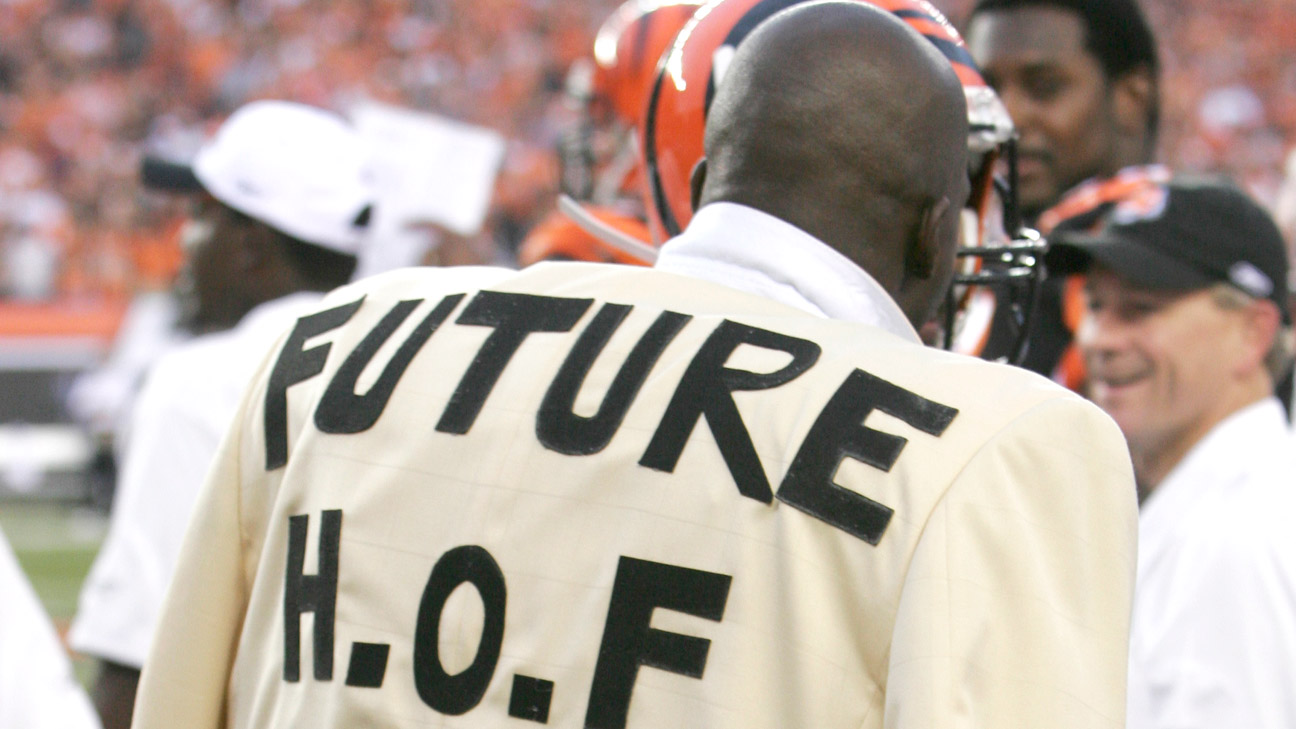 We must praise his confidence because he did score a touchdown, pulled out the jacket, and yelled as the camera zoomed in on him," Child, please! Future Hall of Famer, right here!"
"Ice Up, Son"
In 2013, Steve Smith Sr. was in a game where the Panthers competed with the Patriots. The rivalry between Smith and Talib got stronger as the game went on. Smith grabbed a pass and went toward Talib, who was defending him then.
Smith then went on to say, "Ice up, son!" Here, he tried to tell Talib to toughen up, meaning that he had to "ice up." he indirectly said that Talib had to be more prepared and responsible before he decided to defend Smith.
"Two hammers to Dowler, one to Dale should be enough."
We all know that Fred Williamson was given the pet name "the Hammer" for using his forearm to send karate-style strikes to other players. Williamson said that before the Super Bowl, he would knock out both Green Bay Packer's leading receivers.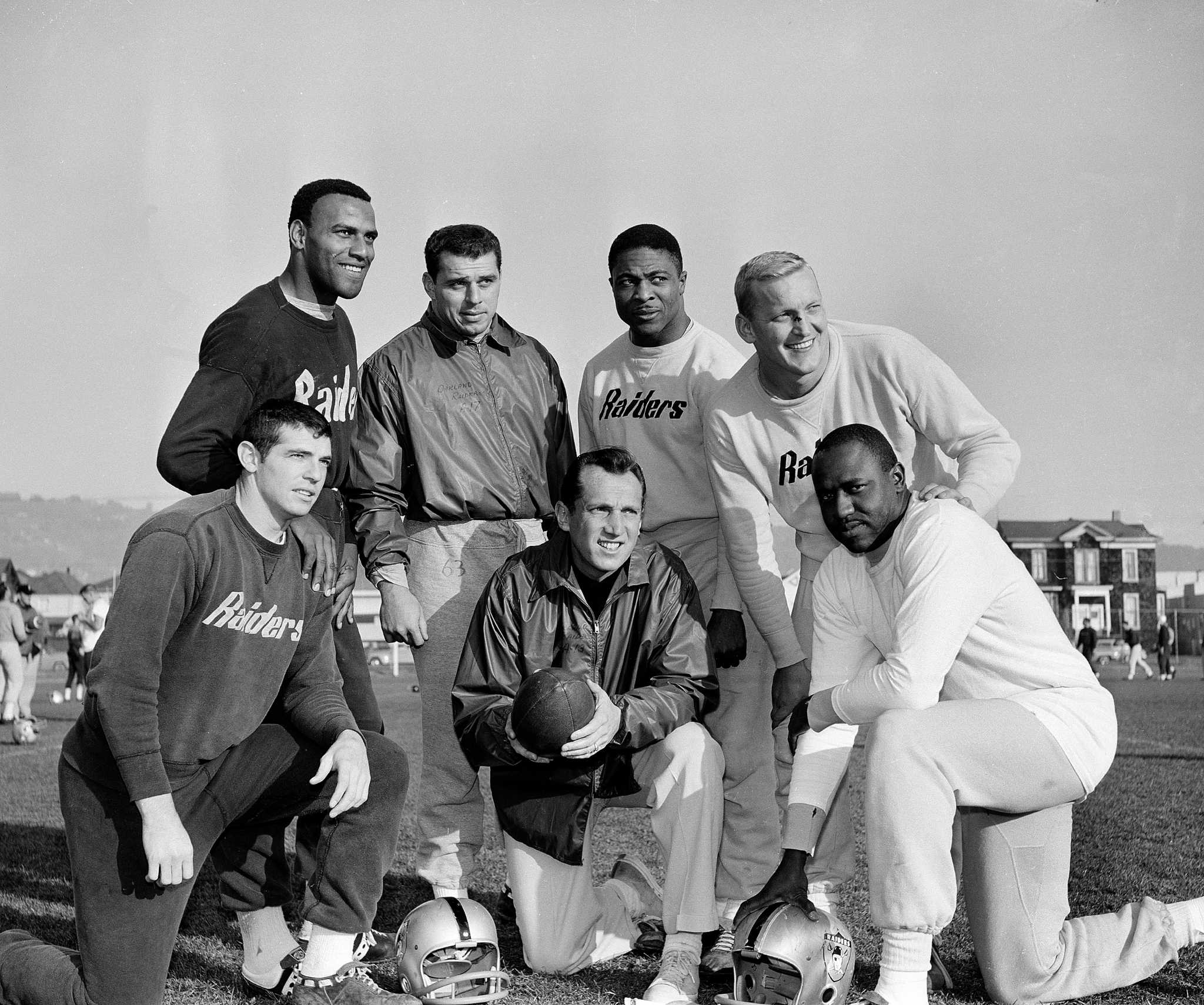 He said, "Two hammers to Dowler, one to Dale should be enough." he used his nickname as the reference. His prediction was hilarious because Green Bay literally "broke the Hammer" when Williamson was hit by running back Donnie Anderson and was carried off the field on a stretcher.
FAQs
Q: Why do NFL players talk trash on the field?
A: Trash-talking in games like this is harmless but hilarious, especially in the NFL. It builds up the players' tension by saying things to irritate them. It is usually said when the players are stressed and have an adrenaline rush.
Q: Is trash-talking bad sportsmanship?
A: It usually counts as bad sportsmanship, given that you can not throw insults at opposing teams. In the NFL, it is very different; you see players trash-talking their opponents quite often, and it is a common thing. Some result in bruising it off, while some in fist fights.
Q: Is it allowed to swear in the NFL?
A: While the players are well aware of the rules of the NFL, they still choose to break them. Swearing is included in trash talks, and these players do it subtly, which comes off as even more offensive than the actual swear. This usually leads to increased rivalry.
Q: Can an NFL player refuse to play?
A: Technically, yes, the player can refuse to play if they have genuine reasons like their health or safety, but if they do it for petty reasons because of their rivalry with another player, they are subject to paying fines, etc.
Conclusion
This article reviewed some of the best NFL trash-talk moments and the personalities who said them. If you liked reading this and want to watch it live, you can stream the NFL matches on NFLBite.com
---
---